We launched the new Air Solar Water site this week.
This site offers our flagship technology for Solar Atmospheric Water Generators.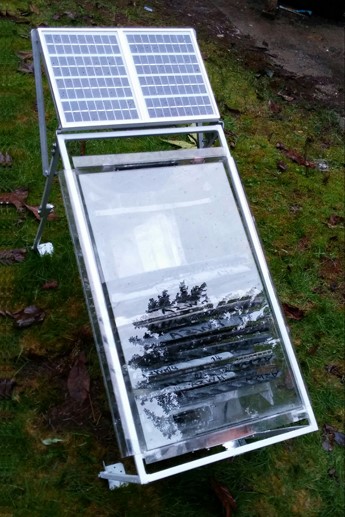 Also announced that the A2WH-83S solar Water maker is available to buy now.
The Air Solar Water technology is uniquely designed to operated in remote off grid locations where ground water is not available.  It's salt based desiccant design and use of solar heat as the primary energy allows it to operate in dry locations even deserts.
a2wh-83s Solar water maker
Water for dry cabins
The Air Solar Water model a2wh-83s is a perfect fit to add water for dry cabins in remote locations or research sites where no ground water is available.